2 DAY CONFERENCE
YOW! Perth Developer Conference 2022: Online
Topics covered at

#yowperth
Overview
Join us for the return of YOW! Perth Developer Conference, a 2‑day conference bringing software experts to you
Over these 2 days you'll learn from Thought Leaders, Architects and Developers as you connect with like-minded people to share skills, insights and lessons.
YOW! Speakers are chosen based on their expertise; they provide excellent technically rich content appropriate to all roles in software and IT, completely independent of commercial concerns such as sponsorship or product. This means no commercials. Ever. Just lots of case studies and stories from the trenches.
Serious software professionals and IT leaders from all across organisations will benefit from attending. Whether you're a Developer, Architect, Product Owner, Team Lead, Coach or Manager, don't miss this learning opportunity. Our speakers have a wealth of experience they're eager to share with you.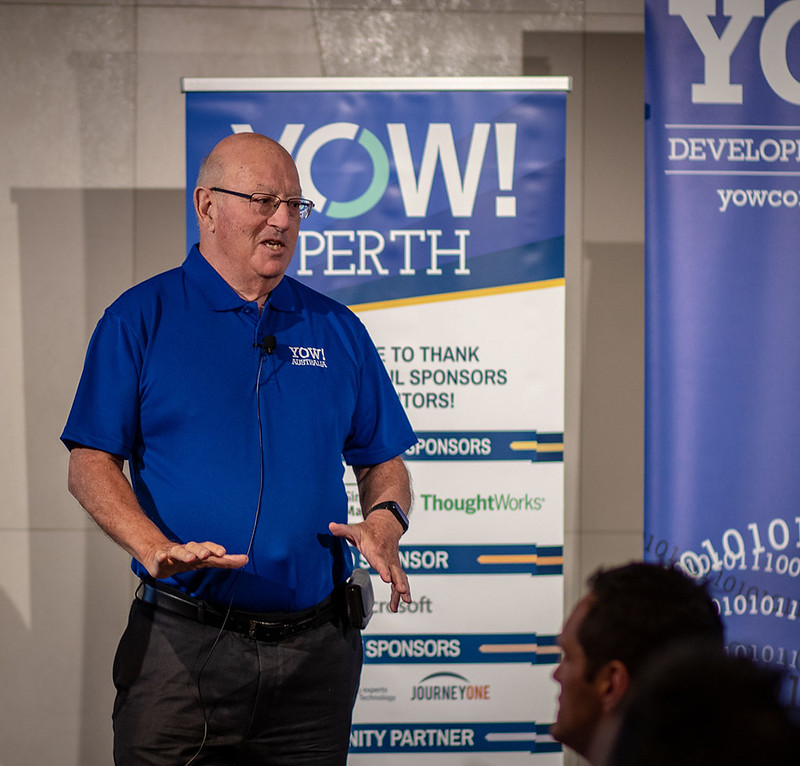 ---

How does it work?
YOW! Perth Developer Conference 2022 will be a hybrid conference with a mix of both virtual and in-person speakers and attendees.
The online channel will be hosted on the Hopin platform, scheduled ideally for those in the UTC+8 time zone.
In-Person Tickets
Join us at Westin Perth, where you'll interact and network with hundreds of like minded developers while learning from leading thought leaders, architects and developers from the software industry.

In-Person Tickets include access to the Online event.
Book today and save!
Online Tickets
Learn from thought leaders, architects and developers as you connect with like-minded people to share skills, insights, and lessons from the comfort of your own device.

Online tickets do not include access to the In-Person event.


Book Online Tickets Here
Online Tickets include access to our virtual events platform, where you'll be able to watch live sessions, participate in live Q&As from the event, and network with attendees from around the globe. You'll also gain access to the talk recordings within 48 hours of the event's conclusion.
We are excited to be back in Perth in person and to welcome our online community from Singapore, Hong Kong, and around the world to this year's YOW! Perth Developer Conference.


---

Who's going to be there?
This year's speakers include:
---

Explore YOW! Perth Developer Conference 2022
Stay tuned for more details...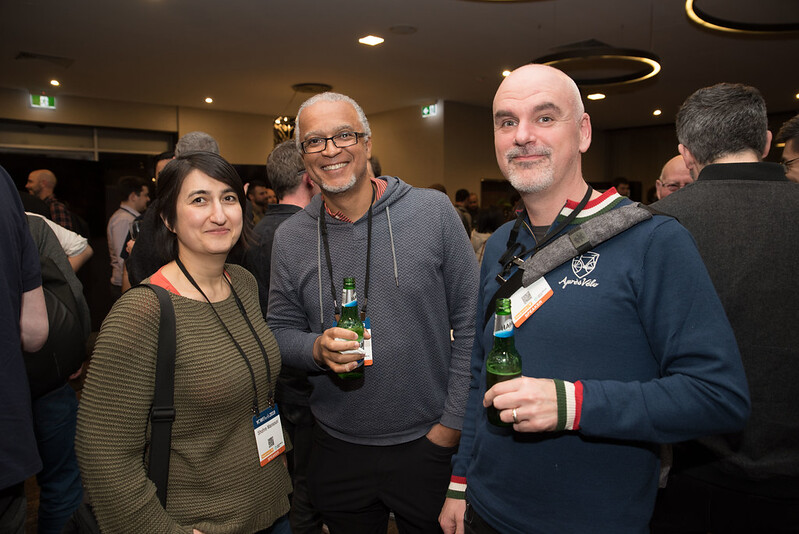 View (or review) previous talks from YOW! Perth and YOW! West in our library of SkillsCast videos.
visit the library
Programme
Sponsors
---

Become a YOW! Sponsor
Whether you're looking to attract talent to your team or accelerate adoption of your tools and products, sponsoring YOW! is a terrific way to support and connect with our global community of software professionals.
We offer a variety of opportunities for continuous visibility and continuous engagement. Community is at the heart of all we do at Skills Matter, and we believe it is mutually beneficial to foster genuine connections between our members and truly innovative businesses.
Rather than a typical ad hoc event sponsorship, we'll work with you to create bespoke opportunities that benefit both your business and the Skills Matter community. Whether you're looking to develop one-to-one relationships with our members, or to showcase your product and spread brand awareness, we'd love to find a way to create meaningful interactions between you and our community.
For further information, please email sabine.wolf@skillsmatter.com
SkillsCasts
Hold tight, skillscasts coming soon!
Other Years
---
Thank you to our sponsors and partners
Platinum
Gold
Silver
Bronze