2 DAY CONFERENCE
YOW! Brisbane Developer Conference 2022
Overview
The YOW! Conference is back in Brisbane in December 2022.
At YOW! Brisbane Developer Conference 2022, leading software industry experts from all over the world, handpicked by our program committee, come together for two days to provide amazing networking and learning opportunities.
Meet your favourite authors and bloggers. Network with people who truly care about delivering great software.
YOW! Speakers are chosen based on their expertise; they provide excellent, technically rich content, appropriate to all roles in software and IT, completely independent of commercial concerns such as sponsorship or product. This means no commercials ever. Just lots of case studies and stories from the trenches.
Software professionals and IT leaders from all across the organisation will benefit from attending. Whether you're a developer, architect, product owner, team lead, coach, or manager, don't miss this learning opportunity. Our speakers have a wealth of experience they're eager to share with you.
In-Person Tickets
Join us at Brisbane Convention & Exhibition Centre, where you'll interact and network with hundreds of like minded developers while learning from leading thought leaders, architects and developers from the software industry.

In-Person Tickets include access to the Online event.
Book today and save!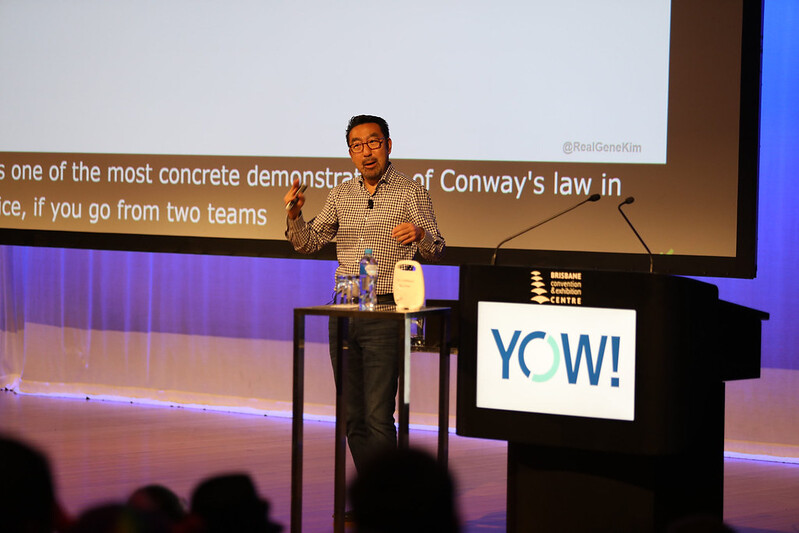 ---

YOW! Brisbane Developer Conference 2022 will be an in-person conference.
We are excited to be back in Brisbane in person and to foster community growth in Australia.

We hope to see you there!
---

Book with Confidence
We know these are uncertain times and it can be hard to commit to future events. Should COVID restrictions make it impossible for us to host Brisbane Developer Conference 2022 in person, your ticket will be converted to a YOW! December Online ticket and you will be refunded the price difference, less $20 for your conference attendee t-shirt. (We will organise a date for pick-up of shirts in Brisbane post-conference.)
---

Explore YOW! Brisbane Developer Conference 2022
Stay tuned for more details...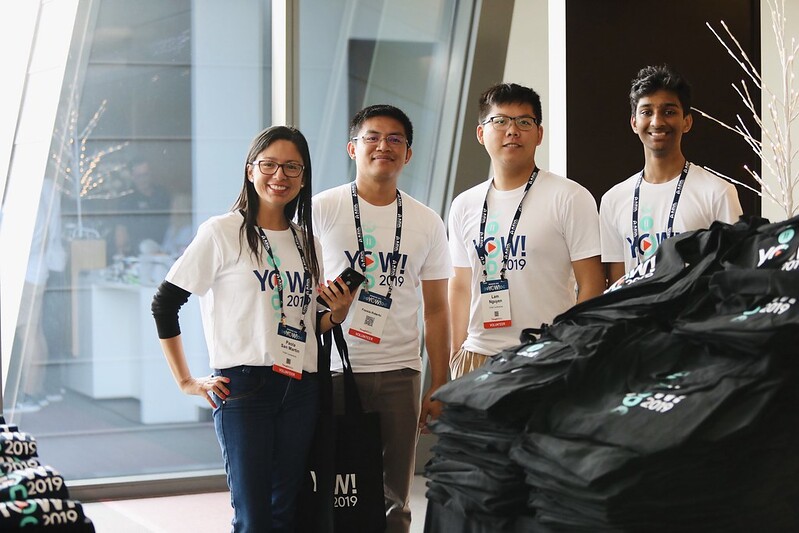 Volunteering is a great way for students to learn from and network with the best in the industry.
Volunteer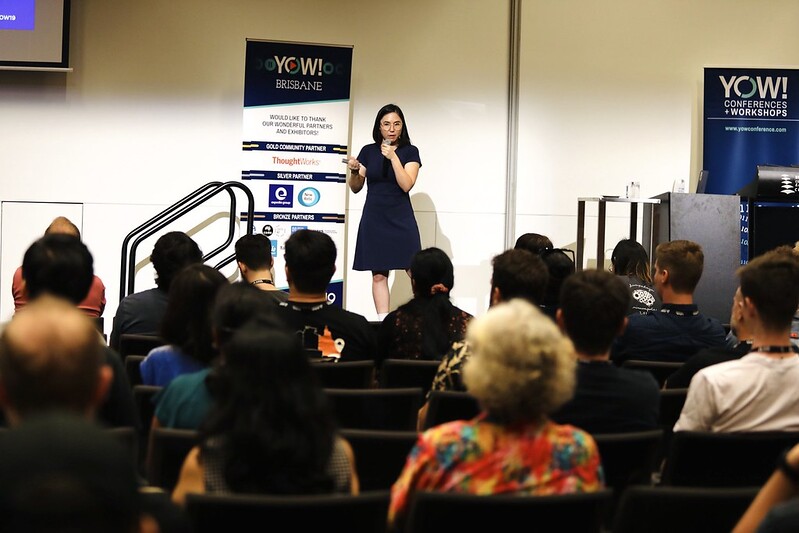 View (or review) previous talks from YOW! Brisbane Developer Conferences in our library of SkillsCast videos.
visit the library
Programme
Venue
Brisbane Convention & Exhibition Centre
Get Involved
Diversity Matters Scholarship
Is it rare that you see someone at tech conferences that reminds you of yourself? Then you're probably underrepresented at tech conferences.

At Skills Matter we are committed to supporting diversity in speakers, conference participants, and the wider technology community regardless of regardless of ability, ethnicity, gender, sexual orientation, religious views (or lack thereof) and socio-economic status.

To increase diversity at Skills Matter events we offer scholarships to people from underrepresented groups in tech who wouldn't otherwise be able to attend.

If you believe you are a member of a group that is underrepresented within the tech community or at technical conferences we encourage you to apply.

Apply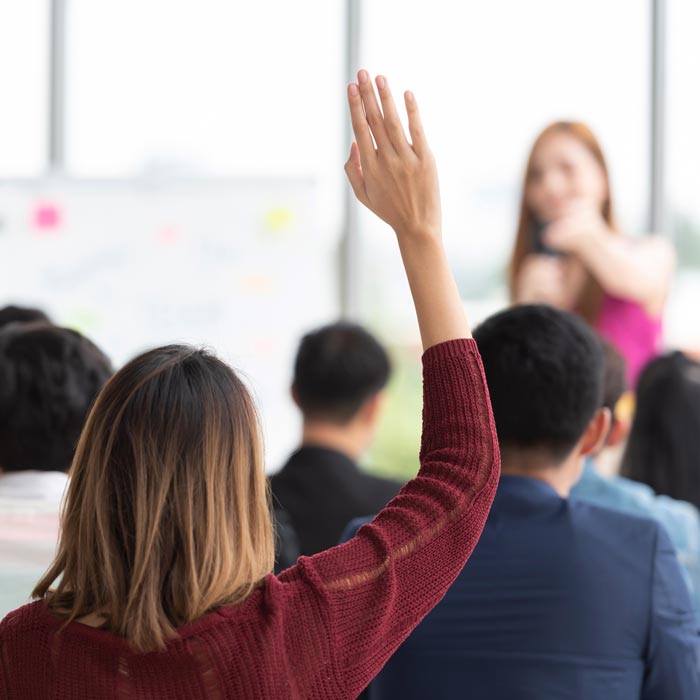 ---

Volunteer at YOW! Brisbane Developer Conference 2022
We are inviting students to volunteer at our upcoming YOW! Brisbane Developer Conference 2022.
Volunteering at YOW! Events is an excellent networking opportunity for students just starting out, and you'll be exposed to a wide range of innovative ideas. Mingle with some of Australia's best and brightest people in the software industry.
All crew volunteers will work approx. 12 hours during the conference days. In return for helping with the conference, crew volunteers will have free access to the conference and social events.
Crew volunteers need to be available to attend a 2-hour briefing session the evening before the conference.
Volunteers assist with a range of duties, including and not limited to:
packing conference bags
assisting attendees with registration
ushering attendees to available seats
collecting feedback after every session
The following meals at the conference are included for confirmed volunteers:
Morning tea
Lunch
Afternoon tea
Reception - light snacks and beverages
Conditions
A limited number of volunteer slots are available for each conference.
The free ticket is available only at the conference for which you are volunteering.
These tickets cannot be sold and are non-transferable.
Applicants may apply to volunteer for as many conferences as they like, so long as they are available on the dates required.
For further information, please email melissa.loh@skillsmatter.com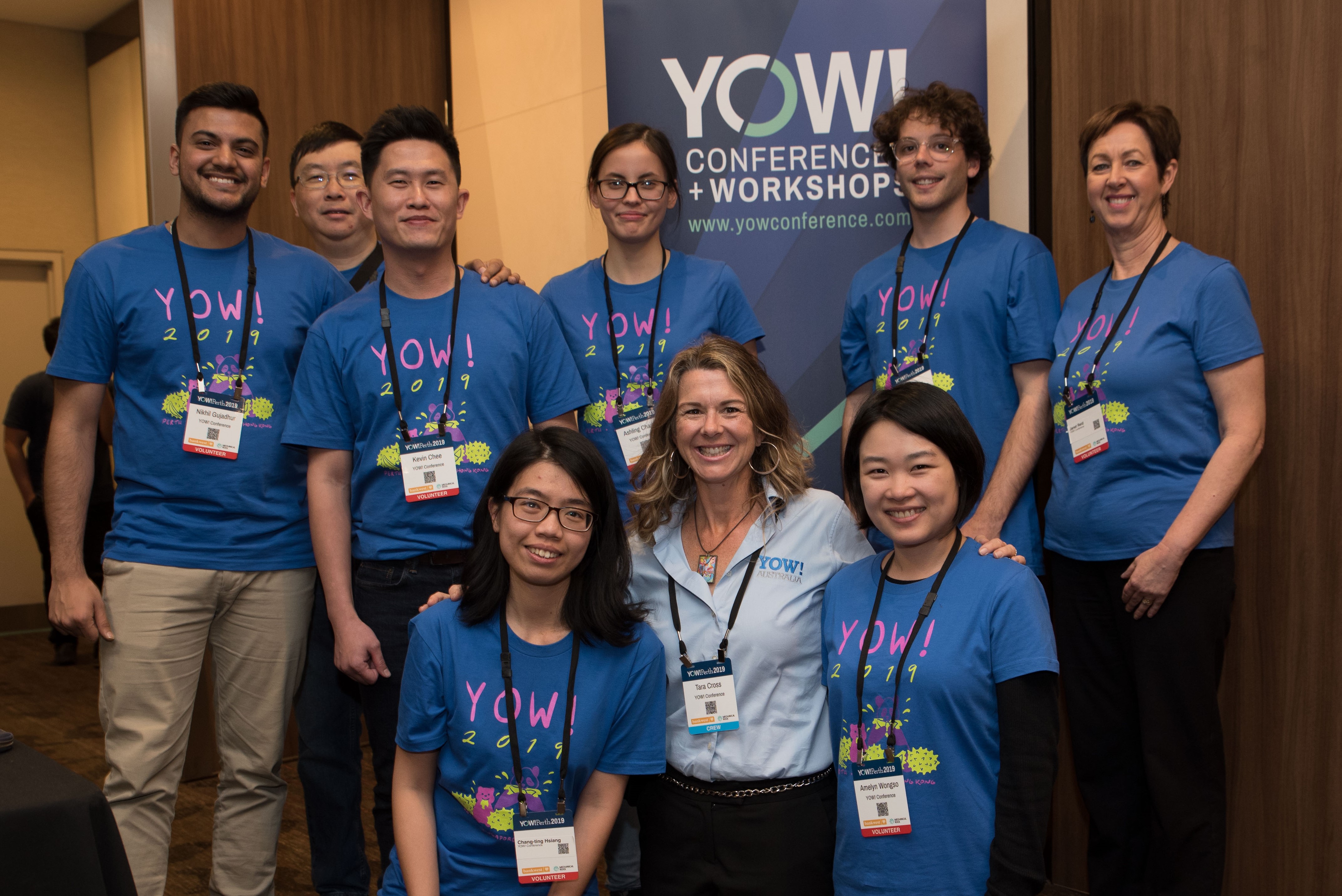 ---

Become a YOW! Sponsor
Whether you're looking to attract talent to your team or accelerate adoption of your tools and products, sponsoring YOW! is a terrific way to support and connect with our global community of software professionals.
We offer a variety of opportunities for continuous visibility and continuous engagement. Community is at the heart of all we do at Skills Matter, and we believe it is mutually beneficial to foster genuine connections between our members and truly innovative businesses.
Rather than a typical ad hoc event sponsorship, we'll work with you to create bespoke opportunities that benefit both your business and the Skills Matter community. Whether you're looking to develop one-to-one relationships with our members, or to showcase your product and spread brand awareness, we'd love to find a way to create meaningful interactions between you and our community.
For further information, please email sabine.wolf@skillsmatter.com
SkillsCasts
Hold tight, skillscasts coming soon!
Other Years