2 DAY CONFERENCE
Haskell eXchange 2022: Online Conference
Topics covered:
Overview
The world's most vibrant Haskell conference is back for an 11th great year!
Connect with hundreds of like-minded Haskell enthusiasts as we explore what's new and what's next in Haskell.
We're thrilled to once again welcome the global Haskell community to join the Haskell eXchange conference via our virtual conference platform, where across 2 jam-packed days, you'll discuss new technologies, meet future collaborators, and learn new skills through practical, coding-based sessions.

Or, if you're keen to get some face time with fellow Haskellers, why not make the trip to CodeNode in London, England, where you'll learn side-by-side with hundreds of other Haskell developers at our in-person conference

Plus, back by popular demand, our "Novice Track"day will offer a bonus day of beginner-friendly talks exclusively for online attendees.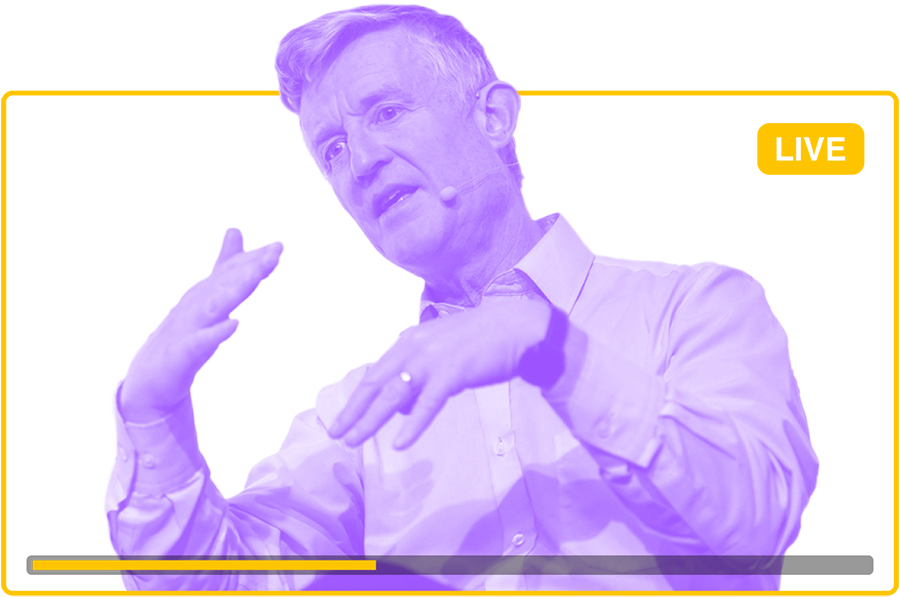 ---

What is Haskell eXchange?
Haskell is an advanced, purely functional programming language. What began as a research language has evolved into a unique, cutting edge language that is used in industries as diverse as Aerospace, Automotive, Healthcare, Finance, Education, Retail, Logistics, SaaS, Online Retail, TV and Music.

Haskell eXchange is a community-focused conference for Haskell enthusiasts. At Haskell eXchange all of the content is selected by developersfor developers.

Past keynotes have included Simon Peyton Jones, Gabriele Keller, Niki Vazou, Stephanie Weirich, Sukant Hajra, Simon Marlow, and Gabriel Gonzalez. We'll be announcing this year's VIP keynotes a little closer to the event, so stay tuned! If you'd like to be among the first to hear about updates, register here.
---

Why attend?

Learn new skills in practical, coding-based talks

Discover real-world applications of Haskell programming language

Connect with fellow Haskellers in breakout sessions
---

Who should attend?
Last year at Haskell eXchange we welcomed 868 Haskellers from 79 countries!

As a community-focused event, it's our aim to create a Haskell conference that is welcoming to people from every corner of the Haskell world — from Industry to Academia and everything in between.

At Haskell eXchange you'll be learning side by side with Haskellers of every stripe, including the experts who maintain the language, engineers who are using Haskell in enterprise, and complete newcomers.

This highly social conference is designed to be accessible and offer something for every skill level. Whether you're working with Haskell every day, or a hobbyist experimenting with it after hours, you don't want to miss Haskell eXchange!
---

How does it work?
Haskell eXchange will be hosted as a Hybrid conference with both speakers and attendees joining either in-person or online.
Haskell eXchange:
Online Tickets
Learn from thought leaders and top experts from the world of functional programming as you connect with like-minded Haskellers to share skills, insights, and lessons from the comfort of your own device.

Online Tickets include access to our virtual events platform, where you'll be able to watch live sessions, participate in live Q&As from the event, and network with attendees from around the globe.

You'll also gain access to the talk recordings within 48 hours of the event's conclusion.

Online tickets do not include access to the In-Person event.

Book Today and Save!
Haskell eXchange:
In‑Person Tickets
Join us at London's CodeNode, where you'll interact and network with hundreds of like minded Haskeller developers while learning from some of the top experts in the world of functional programming.

For the In-Person event, some speakers will be on site, while others will be broadcast. Schedule details of will be announced closer to the event, but are subject to change.

In-Person Tickets include access to the Online event, as well as the talk recordings.

Haskell eXchange will follow protocols set out in UK government guidelines for COVID-19 .
In‑Person Ticket Info
Haskell eXchange:
Novice Track Tickets
Join us on 7 December for a day of free, beginner-friendly talks exploring the fundamentals of functional programming and the basics of Haskell.

Whether you're new to Haskell yourself, or know someone who is, the Haskell eXchange Novice Track is the perfect place to start with one of the world's most exciting programming languages.

The Novice Track will be an online-only event, with talk recordings within 48 hours of the event's conclusion.

Novice Track tickets are free and do not include access to the main Haskell eXchange: In-Person or Online conference.

Learn More
Book with Confidence
We know these are uncertain times and it can be hard to commit to future events. Should COVID restrictions make it impossible for us to host YOW! London in person, your ticket will be converted to a YOW! London: Online ticket and you will be refunded the price difference.
---
---

Diversity Matters Scholarship
Skills Matter offers scholarships to people from underrepresented groups in tech who wouldn't otherwise be able to attend.

If you believe you are a member of a group that is underrepresented within the tech community or at technical conferences we encourage you to apply.

Learn More
---
---

Program Committee
All of the talks at Haskell eXchange are selected by our volunteer Program Committee which evaluates and selects which speakers and topics will be included in the conference program. This committee includes developers, practitioners and enthusiasts of all levels.

This year's Program Committee includes:
Programme
Get Involved
Would you like to speak at Haskell eXchange? We want to hear your proposals!
Speaking at a conference is a powerful way to share your ideas and influence where your favourite technologies are headed. As a speaker, you will have the opportunity to share your knowledge and experience with a global audience of practitioners. We recommend that you explore the programs from previous editions of Haskell eXchange before submitting a talk proposal. Every conference is unique, and developing an understanding of our audience and previous sessions will provide your talk with the best chances of being selected.

At Haskell eXchange we're looking for talks and workshops on all things from the world of Haskell and GHC, but also topics that brush up against that world, including other programming languages, architecture, security and more.

New this year! We are looking to hear your proposals for Half-Day and Full-day Haskell workshops.

This year we are we are actively encouraging submissions on the following topics:
Haskell libraries and language extensions
Software testing
Tooling and tool suites
Security
Concurrency in distributed systems
Integration of Haskell on the browser
What can Haskell learn from other languages (e.g.Scala, Racket, Rust)
How to make the transition from learning to real-world Haskell
Adoption stories and real-world applications of Haskell
Haskell and Hardware (e.g. Bluespec, ImplicitCAD, Clash)
Optimization and Performance
Running productive Haskell teams in industry
Data and Machine Learning
Applications built using Haskell
Mentoring/Community
This year we are especially looking for introductory talks on Advanced Haskell topics. So even if you don't have something burning hot to share, you've probably got some knowledge to share about a more intermediate topic.
Submit Your Talk
Guidelines
Skills Matter conferences are programmed by and for our community, and we welcome submissions from around the globe.

All talks for Haskell eXchange will be selected by Skills Matter and a Programme Committee of volunteer community members. Submissions are open to anyone, and we especially encourage first-time speakers to submit a proposal.

Sessions should take one of the following formats:
40‑minute talk
15‑minute lightning talk
Half‑day workshop
Full‑day workshop
Proposals must be submitted to Skills Matter by 23:59 UTC on 11 September 2022 in order to be considered by the program committee.

Chosen speakers will receive two free tickets to the conference: one for the speaker and one for a guest of their choosing.

Please familiarise yourself with our Code of Conduct before submitting. You can find it here.

Recording
All Haskell eXchange sessions will be recorded.

After the conference, recordings are available to Haskell eXchange ticket holders and Skills Matter Premium Members for a period of 90 days. After this time, they will become freely available on the Skills Matter platform.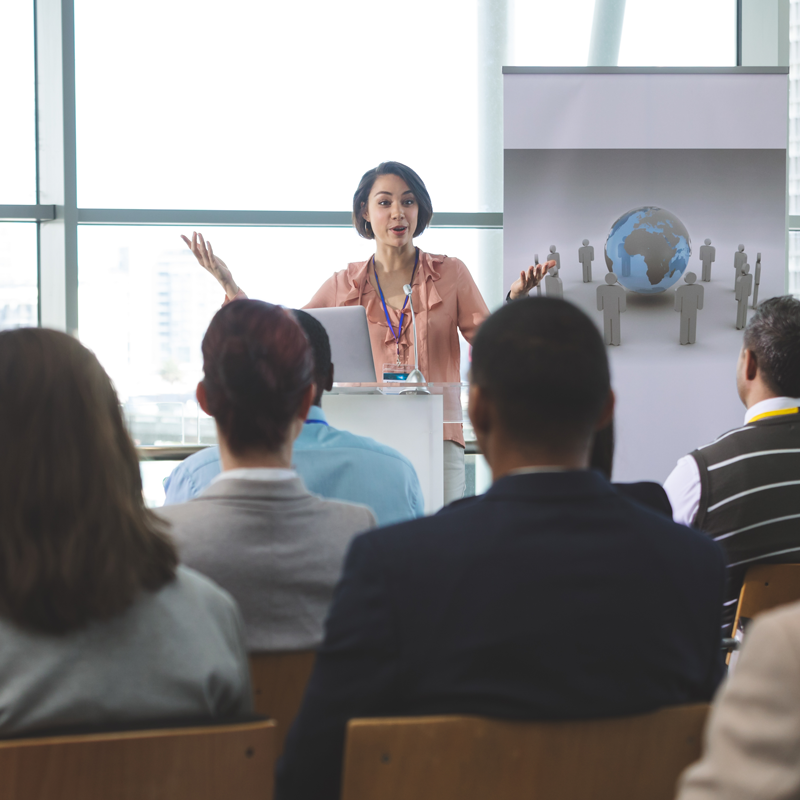 First Time Speaker?
We actively encouraging first-time speakers to submit a proposal to Haskell eXchange. You've got a unique point‑of‑view and we want to hear it.

New voices will strengthen the Skills Matter community and help it grow. We strongly encourage new users and first-time speakers to submit a proposal and are very excited to read proposals featuring your fresh perspective.

If you would like to discuss your proposal before submitting, please contact us at conferences@skillsmatter.com.
Diversity Matters Scholarship
Is it rare that you see someone at tech conferences that reminds you of yourself? Then you're probably underrepresented at tech conferences.

At Skills Matter we are committed to supporting diversity in speakers, conference participants, and the wider technology community regardless of regardless of ability, ethnicity, gender, sexual orientation, religious views (or lack thereof) and socio-economic status.

To increase diversity at Skills Matter events we offer scholarships to people from underrepresented groups in tech who wouldn't otherwise be able to attend.

If you believe you are a member of a group that is underrepresented within the tech community or at technical conferences we encourage you to apply.

Apply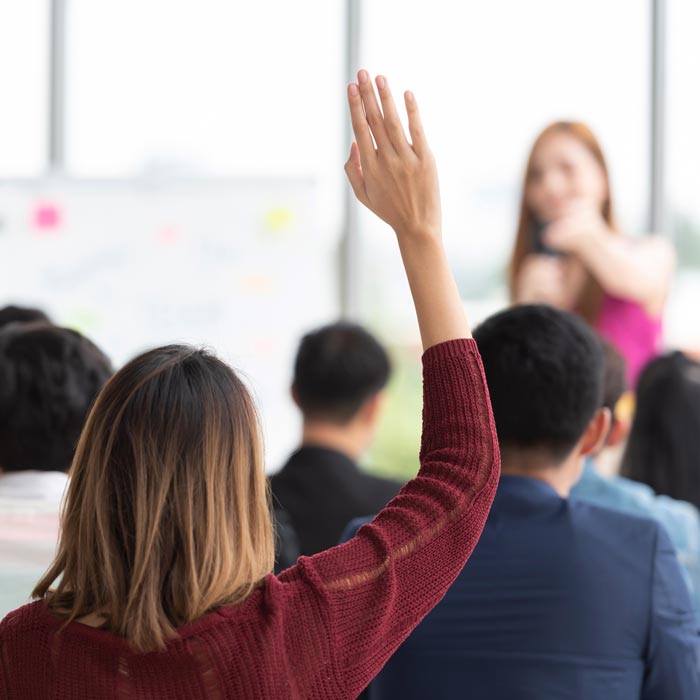 Become a sponsor of Haskell eXchange

Whether you're looking to attract talent to your team or spread awareness of your company, sponsoring Haskell eXchange is a terrific way to support and connect with our global community of Haskell enthusiasts.

We offer a variety of opportunities for continuous visibility and continuous engagement. Community is at the heart of all we do at Skills Matter, and we believe it is mutually beneficial to foster genuine connections between our members and truly innovative businesses.

Whether you're looking to develop relationships with our members, or to showcase your product and spread brand awareness, we'd love to find a way to create meaningful interactions between you and our community.


SkillsCasts
Hold tight, skillscasts coming soon!
Other Years