2 DAY CONFERENCE
μCon: The Microservices eXchange
Topics covered at

#muCon21
Overview
µCon: The Microservices eXchange returns 13-14 April 2021.
Join us for two community-focused days where you'll connect with experts and likeminded developers.

Share the challenges you are facing and discover how other teams have adopted microservices as you learn and share alongside engineers from around the globe.

Since 2014 µCon has been the go‑to conference for vendor‑neutral conversations about Microservices, and once again you'll have the chance to learn from leading experts of the Microservices world — with VIP keynotes to be announced shortly.
Book today for only £99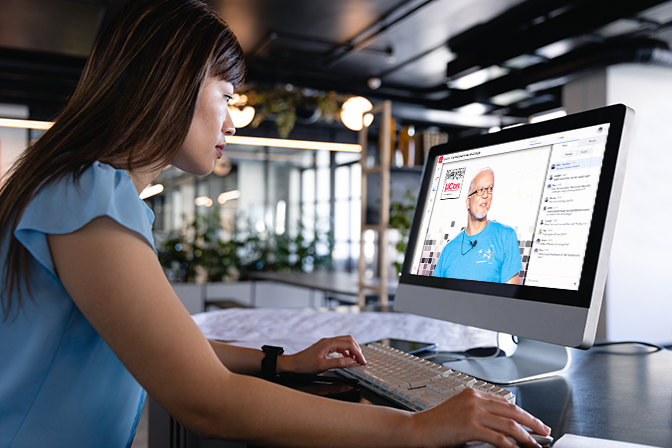 ---

This year's µCon: The Microservices eXchange will take place entirely online.
Featuring two day of expert-led talks plus breakout spaces for getting to know your fellow developers.

At Skills Matter, we've chosen to see the events of the past year as a challenge to make our content and community more inclusive and accessible to all. Beyond the current COVID‑19 pandemic, we have a vision of a community where knowledge sharing and skills transfer are not limited by physical barriers.

We are excited about the opportunity to truly welcome the international Microservices community to this year's µCon. We hope to see you there!
---

Who's going to be there?
This year's speakers include:
---

Explore µCon: The Microservices eXchange 2021
Get involved, plan your conference, or start your learning today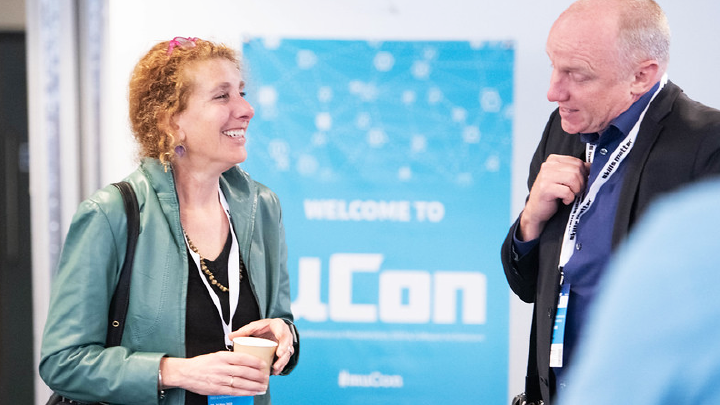 Our 2-day online conference features two full days of expert-led talks. We'll be announcing new speakers every week until the conference.
Explore the Programme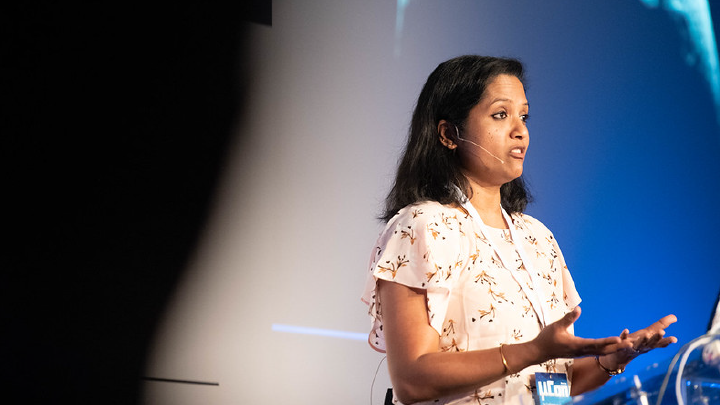 Looking to attract talent to your team or accelerate adoption of your tools and products? Sponsoring a conference is a terrific way to connect with our global community of software professionals.
Learn More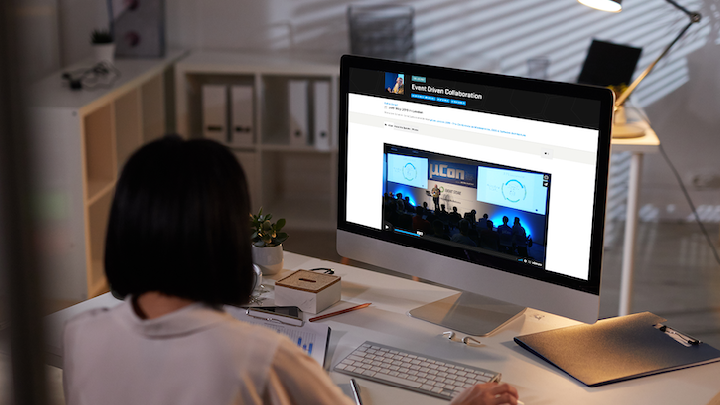 View (or review) 50+ talks and sessions from μCon: The Microservices eXchange in our library of SkillsCast videos.
visit the library
Programme
Dev Faster with Contract Driven API Development
Contract Driven API Development to the rescue! Contract Driven API's enable independent teams (humans) to collaborate while maintaining consistency. This approach can also reduce handwritten code and save weeks of time.
In this talk we look at how to put API's at the center of your development, how to generate boilerplate code and tests, and get everything into a pipeline for continuous delivery.



Jeremy Davis is a Chief Architect for App Dev Technologies at Red Hat. He has written lot of code in C, C#, Groovy, JavaScript, Objective-C, Perl, PHP, Python, Ruby, Visual Basic, and Java (mostly in Java.)
He currently co-leads Red Hat's Application Development Community of Practice, and previously led Red Hat's Microservices Community of Practice and the Business Rules and Workflow SME group. He has recently spent a lot of time with Reactive programming and event driven architecture.
He used to spend a lot of time on airplanes.
Event-Driven Security Detection and Remediation as Code
This architectural pattern can also be applied to security as code. When applying this event-driven security architecture pattern, you can automatically detect security devitations and trigger automated security remediations. This security infrastructure can be defined as code and deployed as part of a continuous delivery pipeline.
In this session, Paul Duvall, a founder and former CTO of an AWS Premier Consulting Provider and an AWS DevTools Hero, will discuss and demonstrate scalable architectures that integrate Amazon EventBridge, AWS Config Rules, AWS Lambda, AWS Systems Manager, and AWS Step Functions to detect and remediate security deviations across an AWS environment. What's more, you will see how to automate the deployment pipeline that provisions these security resources as code.



Paul Duvall is a founder and former CTO of an AWS Premier Consulting Provider with the DevOps and Security Competencies. He holds multiple AWS certifications and has architected, implemented, and managed software and systems solutions for over 20 years. He is principal author of Continuous Integration: Improving Software Quality and Reducing Risk (Addison-Wesley, 2007), a 2008 Jolt Award Winner.
He is also the author of many other publications including Continuous Compliance on AWS and Continuous Encryption on AWS, and Continuous Security on AWS which are part of Addison-Wesley's DevSecOps on AWS Series. He hosted the DevOps on AWS Radio podcast for over three years.
He enjoys blogging and speaking on all topics related to DevSecOps, Serverless, and AWS.
Get Involved
---

Our Call for Papers is now closed.
We would like to thank everyone who submitted a talk.

If you submitted a proposal, our Programme Committee is in the process of reviewing all talk submissions. Once final decisions have been made, we will provide you with an update as to whether or not your talk has been accepted.

In the meantime, if you have any questions or need to get in touch, you can reach the team at conferences@skillsmatter.com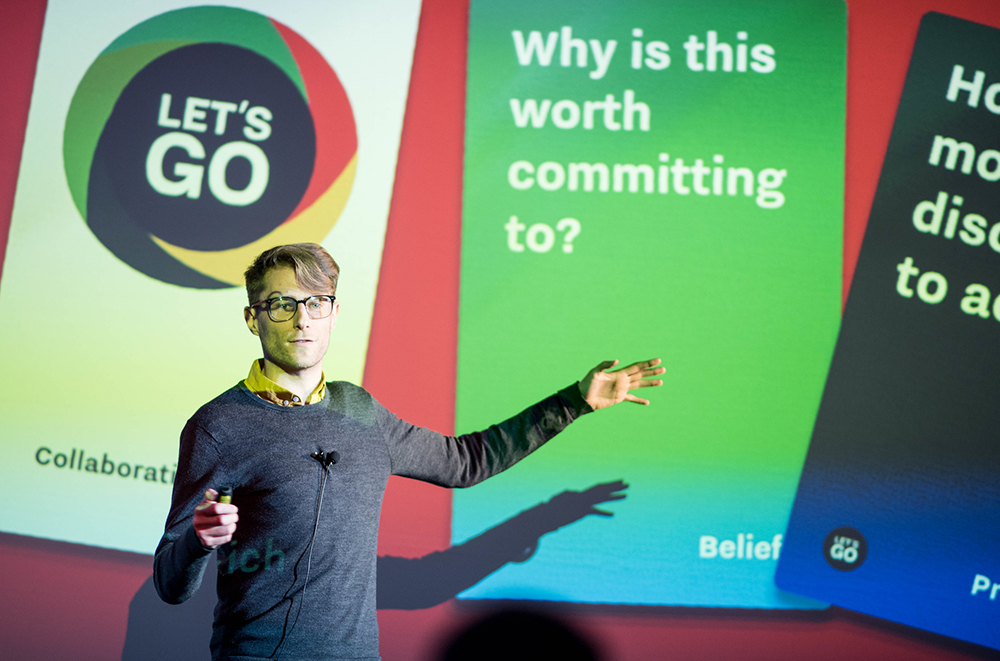 Missed the deadline?
You can still submit a talk to one of our other upcoming conferences.

Speaking at a conference is a powerful way to share your ideas: If you're passionate about a topic, excited to showcase a recent project, or hoping to influence the adoption of a particular technology, framework or methodology we want to hear from you.

Learn more
---

Become a sponsor of μCon: The Microservices eXchange

Whether you're looking to attract talent to your team or accelerate adoption of your tools and products, sponsoring μCon: The Microservices eXchange is a terrific way to support and connect with our global community of engineers, architects and developers in the Microservices sphere.

We offer a variety of opportunities for continuous visibility and continuous engagement. Community is at the heart of all we do at Skills Matter, and we believe it is mutually beneficial to foster genuine connections between our members and truly innovative businesses.

Rather than a typical ad hoc event sponsorship, we'll work with you to create bespoke engagement opportunities that benefit both your business and the Skills Matter community. Whether you're looking to develop one-to-one relationships with our members, or to showcase your product and spread brand awareness, we'd love to find a way to create meaningful interactions between you and our community.



To discuss sponsorship opportunities please contact the team:
SkillsCasts
Hold tight, skillscasts coming soon!
Other Years